Dedication to you and your vision.
At Shomust, we are creative, friendly and committed to helping you bring your stories to life.
Meet the Shomust Team!

François
Co-Founder & Creative Director
François is an award winning Composer and Creative Director with 30 + years of experience in the music industry. He specializes in the production process of Shomust Music Library and manages a team of 40 + Composers & Songwriters.

Marian
Co-Founder & Executive Producer
Marian is responsible for overseeing all aspects of production and sales. With more than 30 years of experience in the International television industry, she brings a wealth of knowledge to Shomust's music productions.
Alice
Creative & Business Development

Alice is in charge of marketing strategies, database & administration operations, and Shomust's website design.

Marc
Assistant Creative
Director
Marc is a studio drummer and Composer, he is also in charge of the music recordings, mixing and mastering. Marc assists François with creative directions.

Vincent
Technical Advisor


Vincent is our technical advisor. He oversees all aspects of Web mastering, maintenance and security.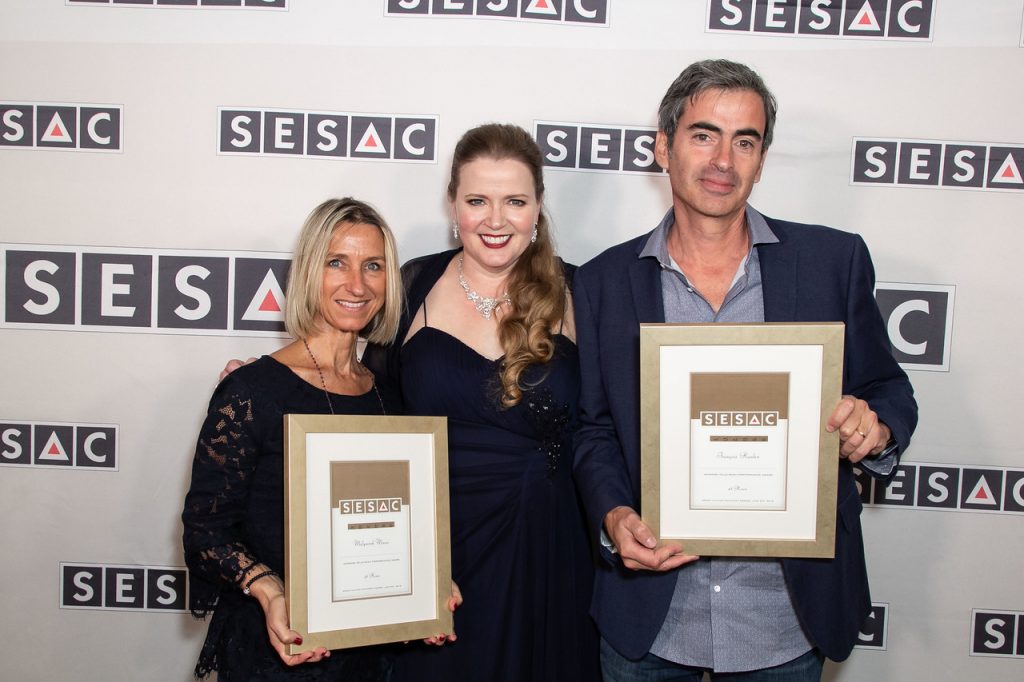 Marian Buswell, Erin Collins and François Hasdenteufel at the Sesac Film/TV Composer Awards
Shomust is a music publishing company and state-of-the-art music production facility established in Miami in 2013 by Co-founders François Hasdenteufel and Marian Buswell.
François is an award-winning international Composer, Creative Director, and Sound Engineer. He has created, arranged, and produced original music for films, series, television, and advertising for more than 30 years.
Marian Buswell is an international television production specialist with more than 30 years of leadership and professional experience. In addition to being in charge of general production oversight, Marian manages customer relations with the business and artists working with Shomust.
Each of Shomust's principals is dedicated to providing each client with exceptional and innovative original music and sound design, serving them with the highest level of personalized customer experience.
Experience Sound Innovation
Extensive Library. Art Direction. Customized Music.